Wincomm Launched IP69K Stainless Steel Touch Panel PC WTP Series Extended to 24" Size
2019-07-18
Hsinchu, Taiwan – 18th July, 2019, Wincomm, a leading medical and industrial computer provider, announced 24" IP69K Stainless Steel Touch Panel PC WTP-8B66/9E66 series ranging suitable for food processing and pharmaceutical applications. Upgraded to 24", WTP-8B66 and WTP-9E66 series provided defaulted IP69K, second HDD and USB 3.0 with supported cable to avoid data loss while large data transferring, making them the best solution with hygienic considerations for smart factory, including pharmaceutical, food, beverage, and chemical factory automation.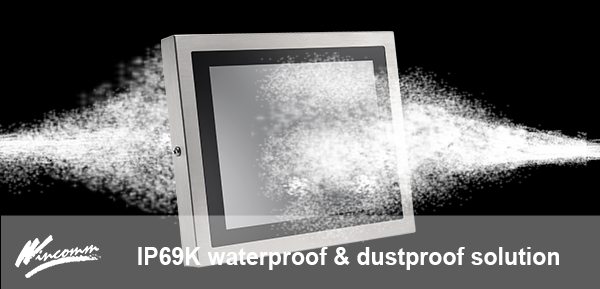 Entire WTP series brings IP69K, the highest protective solutions
The WTP series are thoroughly and rigorously tested to ensure an IP69K rating. In addition, Wincomm supports wireless solution with a PCB type antenna and a heavy-duty cover which makes it easy to clean and anti-correction in harsh environments. We bring our core competence and experience in every detail to the design of our products, providing stable and reliable products to our customer.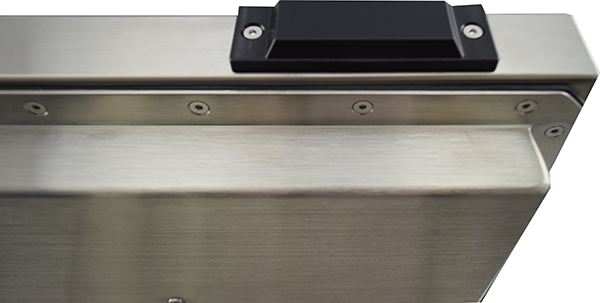 Fig 1. With robust antenna design, it is still 100% water and dust proof guarantee with full sealed enclosure by non-corrosion SU304 or SU316 stainless steel is important to food grade machinery design.
Smart automation factory solutions with high speed data communication
Toward sensible integration on industrial automation, it is required high speed data communication without data loss to inspect products quality and higher computing power to increase workload efficiency. Therefore, Wincomm adopted USB 3.0 connector as an option with Kaby Lake Processor to secure highly communicated without any data loss, and maintain IP66/69K design to fulfill versatile harsh environment requirement.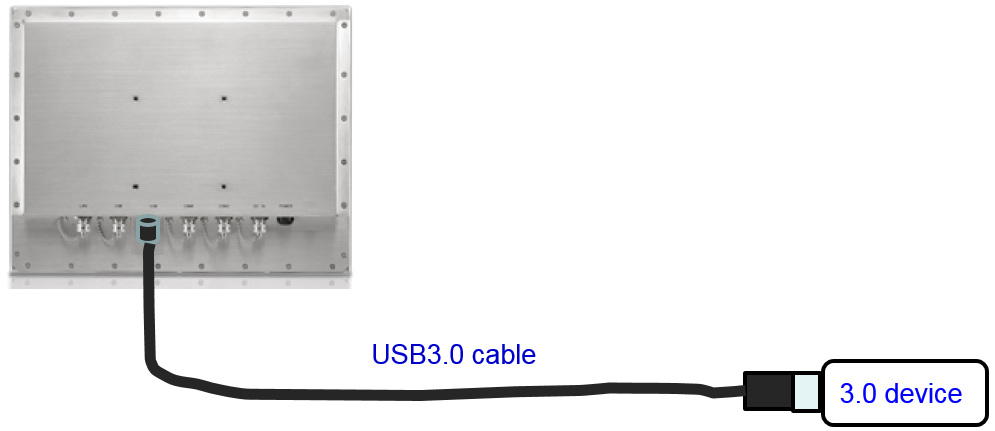 Fig 2. Due to data loss is often found by water proof connectors, Wincomm can provide customized USB3.0 interface without data loss by a plastic water proof M12 connector and USB3.0 cable.
More secure M12 stainless connector for not corroded environment
In some applications, such as chemical factories, where acid and industrial solvents are stronger, M12 water proof connector material can be changed to SUS304 stainless steel which has much better acid resistance than that of zinc alloy connector. Besides, the whole enclosure could be customized to SUS316, and customized by integrating 2W or 5W speakers under dust/water proof requirements to meet some applications needed vocal message.
COM and Power Port Available
End user may use a COM interface device, such as barcode scanner, which needs COM plus DC power from PC via single cable to operate. The way COM cable works is that a serial connection does not use all its pins in the interface with a COM cable. Therefore, Wincomm customizes the mother board with a 5V or 12V power supply in COM port.

Fig 3. 1 of 8 pins can be defined as 5V or 12V output, and MB, COM 1&2, pin10, 5V/12V selectable by jump.
FCC, CE (EMC), VCCI Class B certification standards
The WTP series has passed FCC, CE (EMC), VCCI Class B certification standards, which results in an upgraded product for industrial, to home, to office, and laboratory usage. Our users have a higher protection level in their health and safety while using our products.
WTP-9E66-XX

WTP-8B66-XX

CPU

Intel® Kaby Lake / Skylake

Intel® Bay Trail

Display

15", 19", 22", 24"

10", 15", 19", 22", 24"

Touch

Full Flat Resistive touch, optional PCT Touch Screen IP69K

Storage

2.5" SATA HDD, customized second HDD

I.O.

ü IP69K USB3.0 connectors as option

ü USB Up to 4, COM x 2, LAN x 1, optional External LAN x 2 (occupied one COM port)

ü Optional 2W/5W Speaker

ü COM + Power 5V or 12V

Mechanical

ü Stainless grade from SUS304 to SUS316

ü Wide operating temp. from -20 to 50 ℃ for 10", 15" and 19"

ü IP67 Power Adapter
Everything, from the Mainboard, BIOS, driver to the mechanical design was designed by Wincomm. Special customer requirements can be fully supported with a long-term supply policy. If you have any product or customization requirements, please contact Wincomm sales (mail to: sales_support@wincomm.com.tw). For more product information, please visit the Wincomm website at www.wincommusa.com
About Wincomm
Wincomm is one of Taiwan's leading manufacturer of industrial computer and embedded computer products. Wincomm designs and develops

all in one panel PC

, large size all in one digital signage system, rugged box PC and embedded software products for a broad range of industries and applications. Wincomm aims to provide hardware and software integrated solutions for the most variant environments such as industrial automation/ human machine interface control, digital signage / infotainment Kiosk, and medical computing
.