Why Wincomm Medical Grade Panel PC?
2020-03-11
Hsinchu, Taiwan 11 March, 2020, Wincomm, a leading medical and industrial computer provider, has brought in growth in medical solutions together with our worldwide partners for years. Wincomm medical grade product series are designed with the latest IEC 60601-1 Safety 3.1 edition and EMC 4.0 edition certification, and now it is ready for MDR applicable. It means all our medical grade products could withstand higher safety and reliability to benefit healthcare professionals.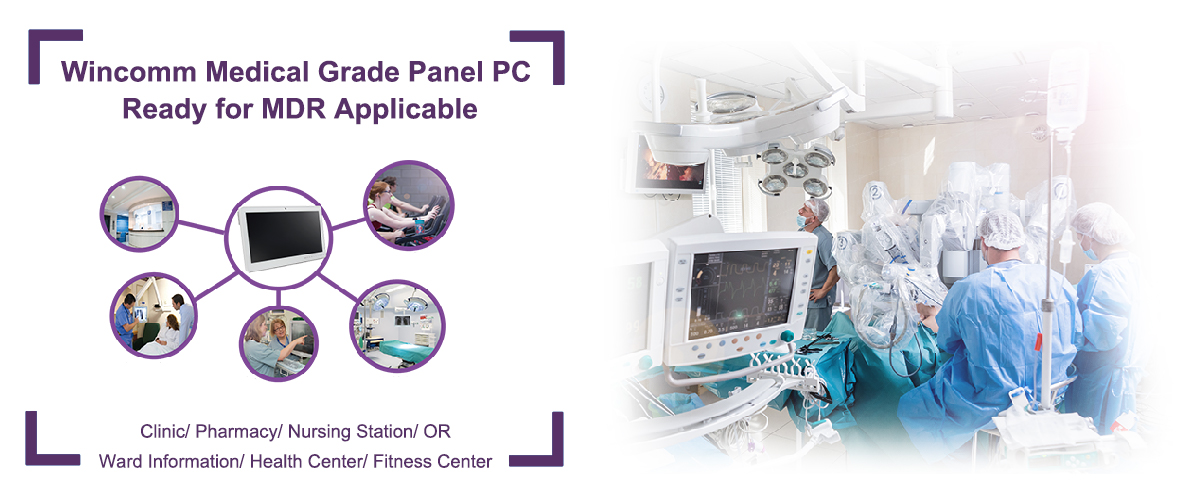 Figure 1. Wincomm Medical Grade Panel PCs Suit for Hospital professional Applications.

Why Medical Grade Benefits?
● Safety Design Secures (Anti-bacterial housing+4KV Isolation)
In addition to the CPU performance and customization options that typical PC could provide, the medical grade products are design with the anti-bacterial housing is effective against MRSA (staph) which can't be reduced its effect by continuous alcohol cleaning the housing. With the safety design concept, all Wincomm medical grade panel PCs can also be equipped with a 4KV Isolation COM / LAN / USB module. Signal isolation can block noise, reduce interference, and improve the transmission quality of the signal. This can prevent damage to expensive devices and the Panel PC, as well improving the user safety. That makes medical grade PCs more valuable on safety design.
● Passed Medical IEC-60601-1 4th Edition Certification (Implemented in 2020) & MDR (Medical Device Regulation) Certification
All Wincomm medical grade PCs have acquired the latest Medical IEC-60601-1 4th edition certification, IEC-62133, Energy star 6.1 Compliance with FCC / CE / VCCI Class B; With better performance on energy saving and greatly improved safety on the electromagnetic wave, users are relieved from security concerns. The latest Medical IEC-60601-1 edition certification has higher requirements of EMC compliance. ESD levels are increased from 8KV air to 15KV air, and contact from 6KV to 8KV. Wincomm granted Medical 60601-1 4th certification means their products can withstand higher amounts of environmental electromagnetic waves, resulting in more robust products and a substantial increase in user safety.
Furthermore, the newest MDR will go into effect on May 26, 2020, and the significant difference between MDD to MDR is the safety and performance requirement, especially under UDI (Unique Device Identification) procedure to track the medical devices with better quality assurance, risk management and postmarket expectations. Wincomm has completed the investigation to how to apply all our medical grade products to MDR certification and it is ready to provide the full secured product design with the newest certification.
● DICOM Support with Flexible I.O. Combination Fulfills Versatile Hospital Solutions
The scalable TFT LCD multi-touch displays range in size from 15" to 24", and offer resolutions of up to 1920 by 1080 full-HD to 4K2K UHD resolution. These medical grade panel PCs, WMP series, even provide optional support for the Digital Imaging and Communications in Medicine (DICOM) standard, which delivers high levels of luminance for clinical-grade examination in operating rooms or at a patient's bedside.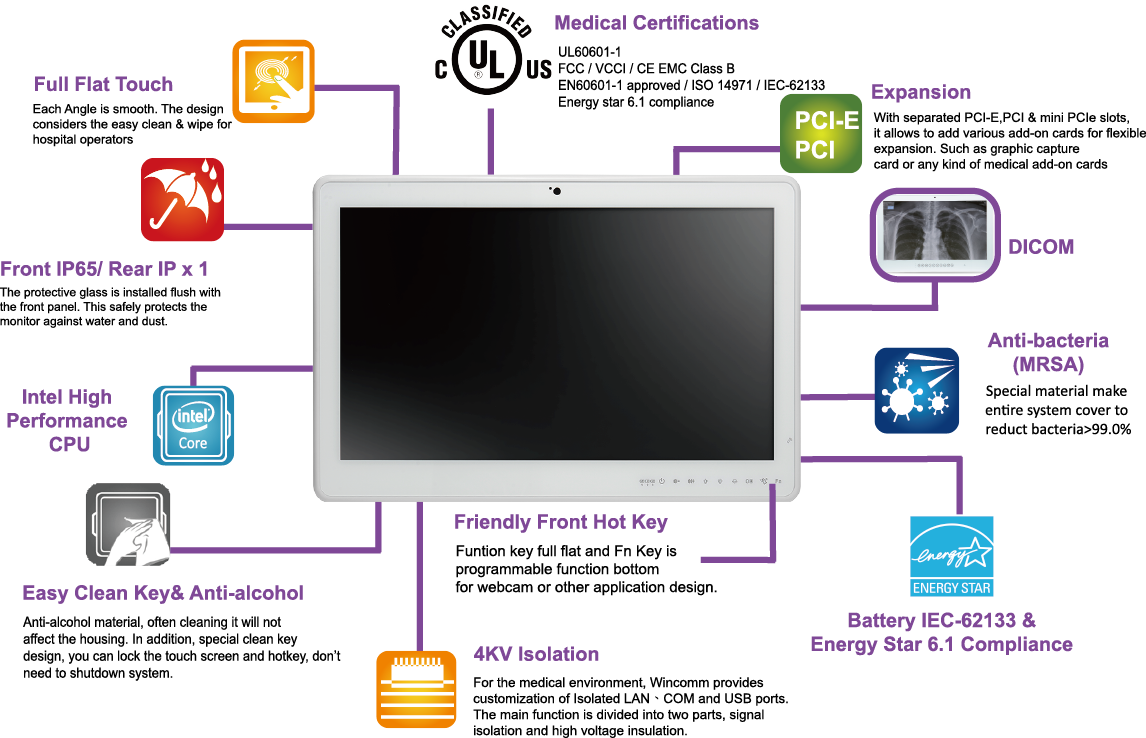 Figure 2. WMP series medical-grade touch panel PCs incorporate a range of design features that make them suitable for high-reliability, germ-resistant, 24/7 operation in smart hospital environments.

For example, in terms of I/O, WMP-G/H series medical touch panel PCs come standard with DisplayPort, LAN, and USB 3.0 or 3.1 interfaces, with M.2 slots available on select models. These M.2 ports allow for the integration of various wireless modules that support WLAN, 802.11a/b/g/n, Bluetooth, or RFID connectivity that make WMP series platforms easy drop-in additions to any IoMT deployment.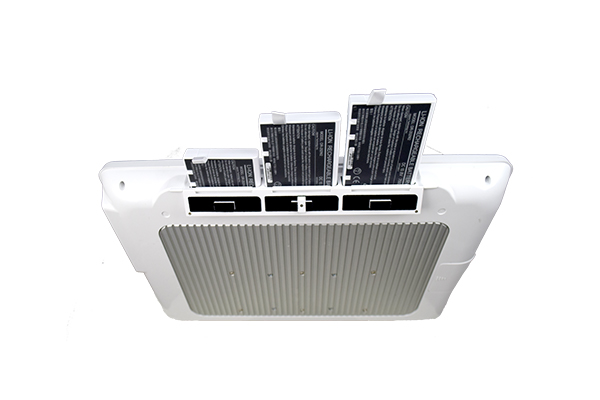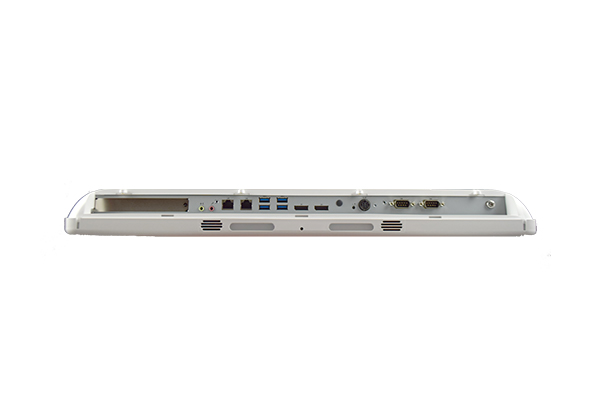 Figure 3. The integration of hot-swappable batteries makes the WMP-22G/24G series panel PCs highly suitable for mobile EMR applications.

Since November 2019, it is the first time to release WMP-19K series, featuring 8th to 9th generation Intel® Core i5/i7 processors and 3D medical imaging-capable MXM graphics cards, and it could take medical imaging to the next level, and also allow for the integration of peripherals like webcams for live streaming of lab tests or surgical operations. Currently, it works well for AIoMT at hospitals in certain running projects.
Everything, from the Mainboard, BIOS, driver to the mechanical design was designed by Wincomm. Special customer requirements can be fully supported with a long-term supply policy. If you have any product or customization requirements, please contact Wincomm sales (mail: sales_support@wincomm.com.tw). For more product information, please visit the Wincomm website at https://www.wincommusa.com/
About Wincomm
Wincomm is one of Taiwan's leading manufacturer of industrial computer and embedded computer products. Wincomm designs and develops all in one panel PC, large size all in one digital signage system, rugged box PC and embedded software products for a broad range of industries and applications. Wincomm aims to provide hardware and software integrated solutions for the most variant environments such as industrial automation/ human machine interface control, digital signage / infotainment Kiosk, and medical computing.