Hygienic Control HMI with Floor Stand Solutions
2022-09-05

Hygienic Control HMI with Floor Stand Solutions
Background

HMI devices aggregate data and simply process the information for a more efficient and productive system. Moreover, HMIs simplify and visualize data to make it intuitive to understand at first glance. Recently more factories are leveraging HMI devices to control the process visualized and nowadays the hygienic control is usually a must to adopt with for food process, clinical management and pharmaceutical applications. To suit for versatile machine control condition, there is a challenge about how to install to best fit in the process control equipment, and with more data input requirement, a wide range of I/O with waterproof connector is key to enable variant environment.

Pain Points
To suit for hygienic control added into the machine requirement, there are several pain points to meet for a HMI to install after the established environment, such as

Easy Installation with Floor Stand to Fit in any Established Device

More I/O Output Support with Minimum IP66 Protection

Cable Extending Solutions to Fulfill Physical Limitation w/Performance Proof

100% Waterproof/Dustproof Guarantee to Withstand Strong Water Jet Cleaning

Non-Polluting Environment and not Corroded by Water/Solvent

Easy Clean & Robust Housing for Hygienic Control
Wincomm Solutions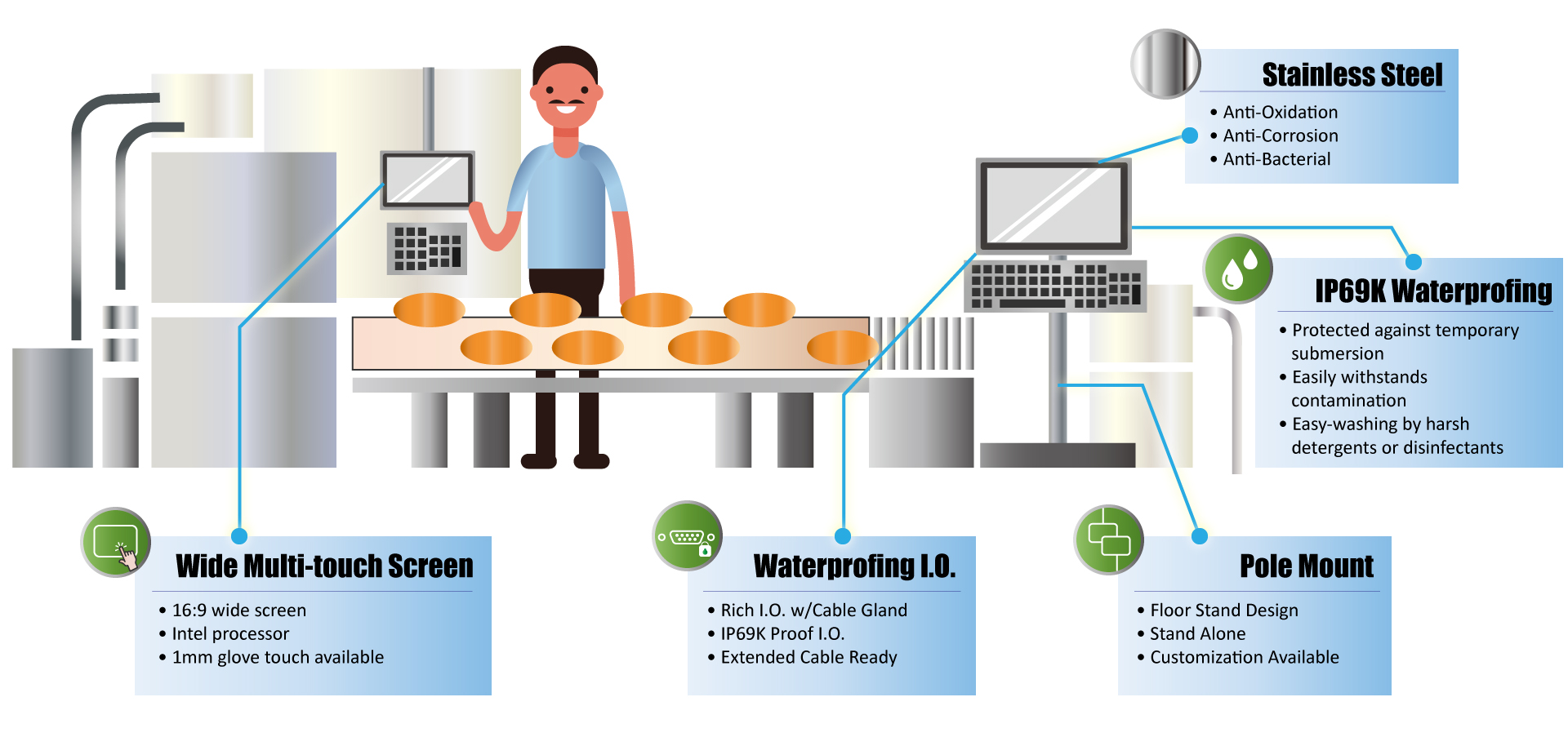 With Wincomm's full IP panel PC, WTP series, it provides stainless steel housing and IP69K waterproof/dustproof certification proof that it could be clean by using water, harsh detergents and acidic/alkaline disinfectants with temperatures of up to 80˚C and high pressure of up to 30 Bar.

To fit in the localized condition, it support with the floor stand with the optional cable stand configuration, which provides more I.O. for selection. All I.O. outputs are waterproof IP66/IP69K certified. Even more, Wincomm provides the extension cable when the condition is required to solve the physical limitation. For some environment, it required the wide screen, display aspect ratio 16:9, and it is supported with 21.5" and 23.8" for selection.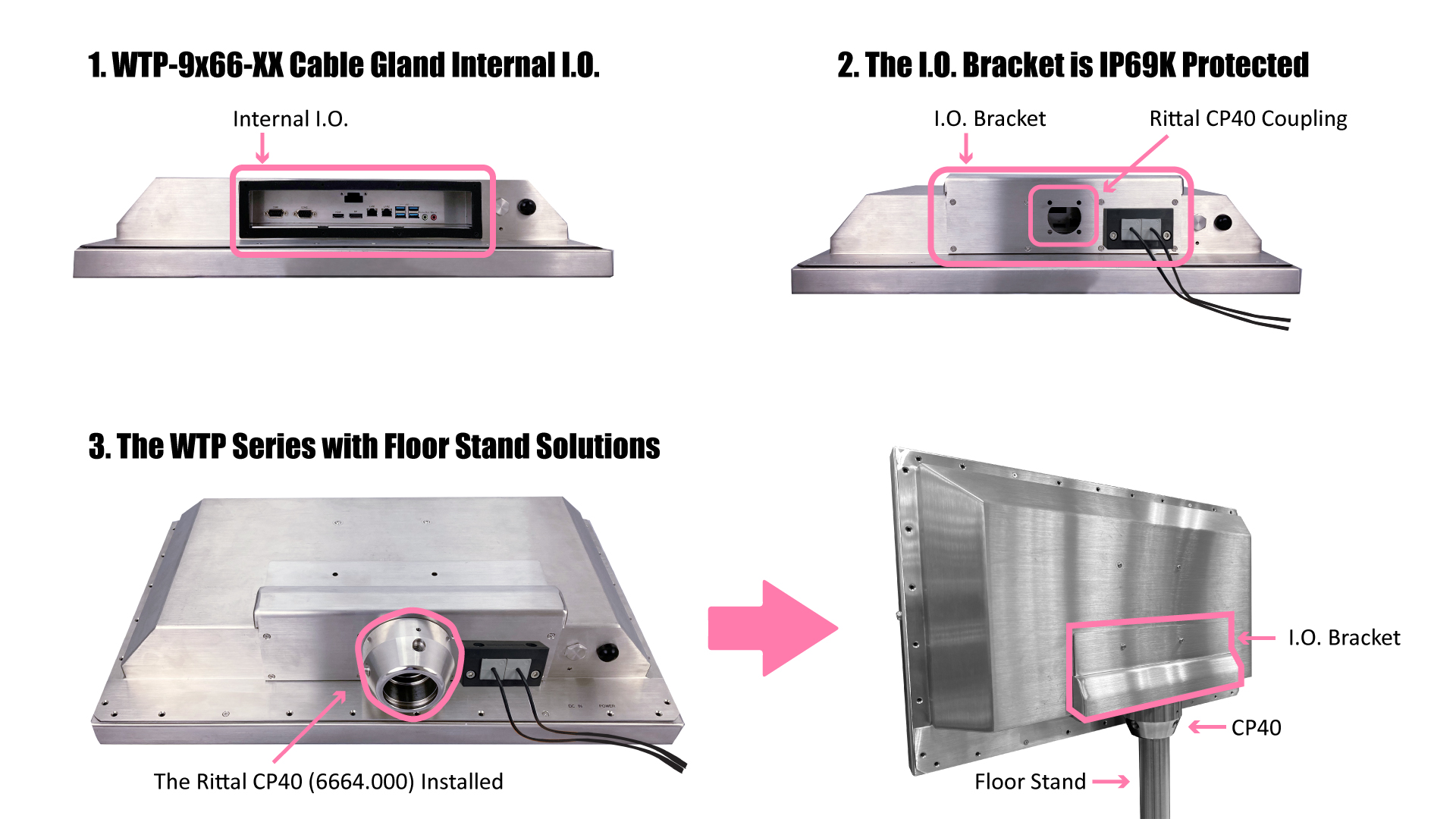 For more product information, please visit the Wincomm website at www.wincomm.com.tw






Related Products
WTP-9G66 24"

WTP-9E66 22"

WTP-8D66 15"