Wincomm Medical Cart AIO PC Upgraded Power Output Solution to Peripherals
2022-11-02
 
Wincomm Medical Cart AIO PC Upgraded Power Output Solution to Peripherals


Recently more medical carts are turning from powered cart to non-powered cart. Wincomm provides medical cart all in one PC series, including WMP-XXG and WMP-XXJ with three hot swappable batteries to fulfill this market trend. In the past, external devices would rely on battery equipped in cart. to support, however, the self-powered medical cart AIO PC would be requested to support power output for these peripherals, such as printer, scanner, USB hub and so on. At that sense, Wincomm innovated power output solution kits to suit for all kinds of medical cart AIO PCs and that could extend the service to empower the external devices for more advanced applications.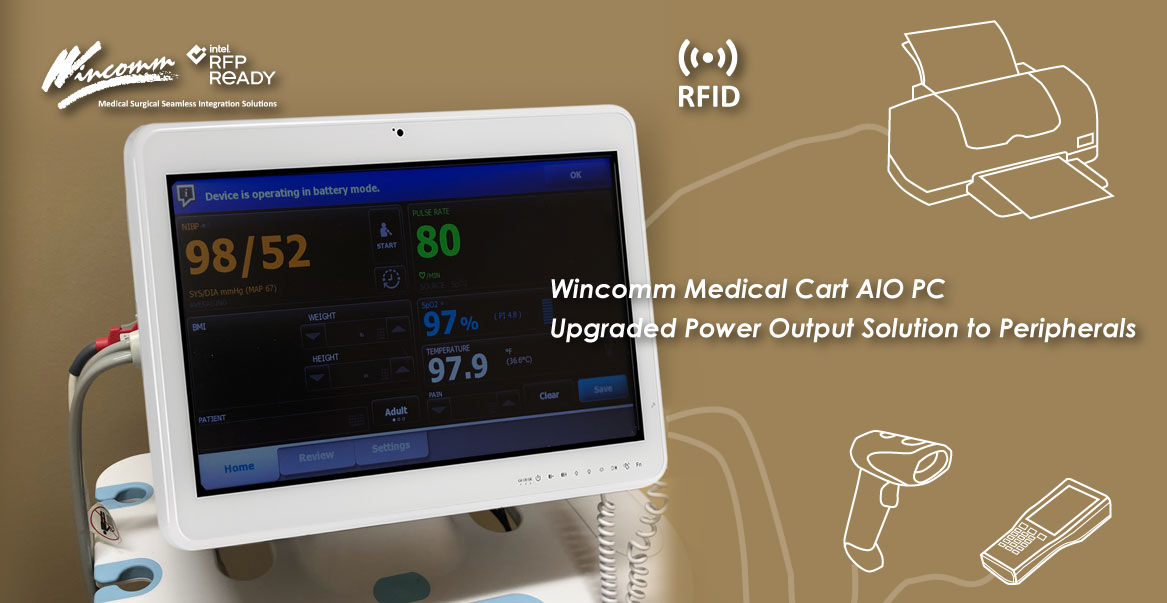 Flexible Voltage Output to Support Various Devices
This power output solution kits could support up to 30 watts for flexible voltage, including 5V, 7.4V, 9V, 12V, 20V, and 24V, and to fulfill versatile peripherals. Leveraging PCI-e x4, it is easily integrated with all kinds of Wincomm medical panel PC series, and thus make this solution available to more applications.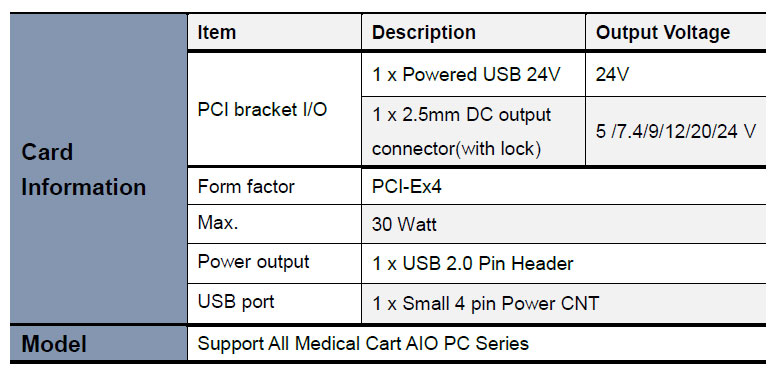 *Remark : Powered USB & DC Jack only one output at the same time.


Special customer requirements can be fully supported with a long-term supply policy. If you have any product or customization requirements, please contact Wincomm sales (mail: sales_support@wincomm.com.tw). For more product information, please visit the Wincomm website at www.wincomm.com.tw

About Wincomm
Wincomm is one of Taiwan's leading manufacturer of industrial computer and embedded computer products. Wincomm designs and develops all in one panel PC, large size all in one HMI system, rugged box PC and embedded software products for a broad range of medical and industrial applications. Wincomm aims to provide hardware and software integrated solutions for the most variant environments such as industrial automation, human machine interface control, infotainment kiosk, and medical computing system.