HealthcareEXPO TW 2022 Wincomm Exhibited Endoscopy AI & Telehealth Solutions with Partners
2022-11-25
 


HealthcareEXPO TW 2022 Wincomm Exhibited Endoscopy AI & Telehealth Solutions with Partners



During HealthcareEXPO TW, Dec. 1 to 4, 2022, one of the six largest international trade fairs in Taiwan, it will continue to be a springboard for businesses in healthcare to expand in the APAC markets and a hotbed for building partnerships, investing game changers, consolidating supply chains and creating collectively a sustainable digital health economy. From trend of smart hospitals, it seeks mobility, real-time response, precision diagnosis with AI assistant analysis and data collection security to pave the way toward the healthcare future. Leading processor maker, Intel invites selected partners to exhibit the future of smart hospitals, and Wincomm joint with Kenkone announced EVAS® (Endoscopy Virtual Assistant System) solution to help GI endoscopists improve lesions detection rate and automate efficient endoscopy medical records.

Empower by medical OR AIO pc, WMP-24T(-PIS) series and box pc, WPC-7N8 series, both of which were equipped with 12th Gen Intel® Core™ i7/i5, 4.5Ghz mobile high performance processor 35 to 45W and Intel® Iris® Xe GPU, a new Xe architecture up to 96EUs, 1.35 Ghz, and it could efficiently lower done the latency during the operating imaging process. AI required significant time in labeling and doctors' involvement, that was deemed time consuming and costly, especially with doctors understaffing globally. Kenkone's EVAS® is based on natural-language processing and, thanks to its AI characteristics, can dynamically generate labels and update its library. In alignment with Wincomm's medical PCs, it automatically generates reports during an endoscopy surgery. This solution supports real-time AI transcriptions to ensure accurate and effortless data entry. According to Kenkone Medical's CEO, Dr. Wade Liao, "We are transforming the future of endoscopy. The virtual assistant can save surgeons so much pain while providing a better care to patients."

Currently EVAS® has successfully installed in the endoscopy room at JP hospitals, Taipei Medical University Hospital, E-da Healthcare Group, Show Chwan Memorial Hospital and ect. With GI endoscopists' highly appreciation, EVAS has granted the public affirmation by the president of World Endoscopy Organization (WEO) during annual conference to The Gastroenterological Society of Taiwan (GEST).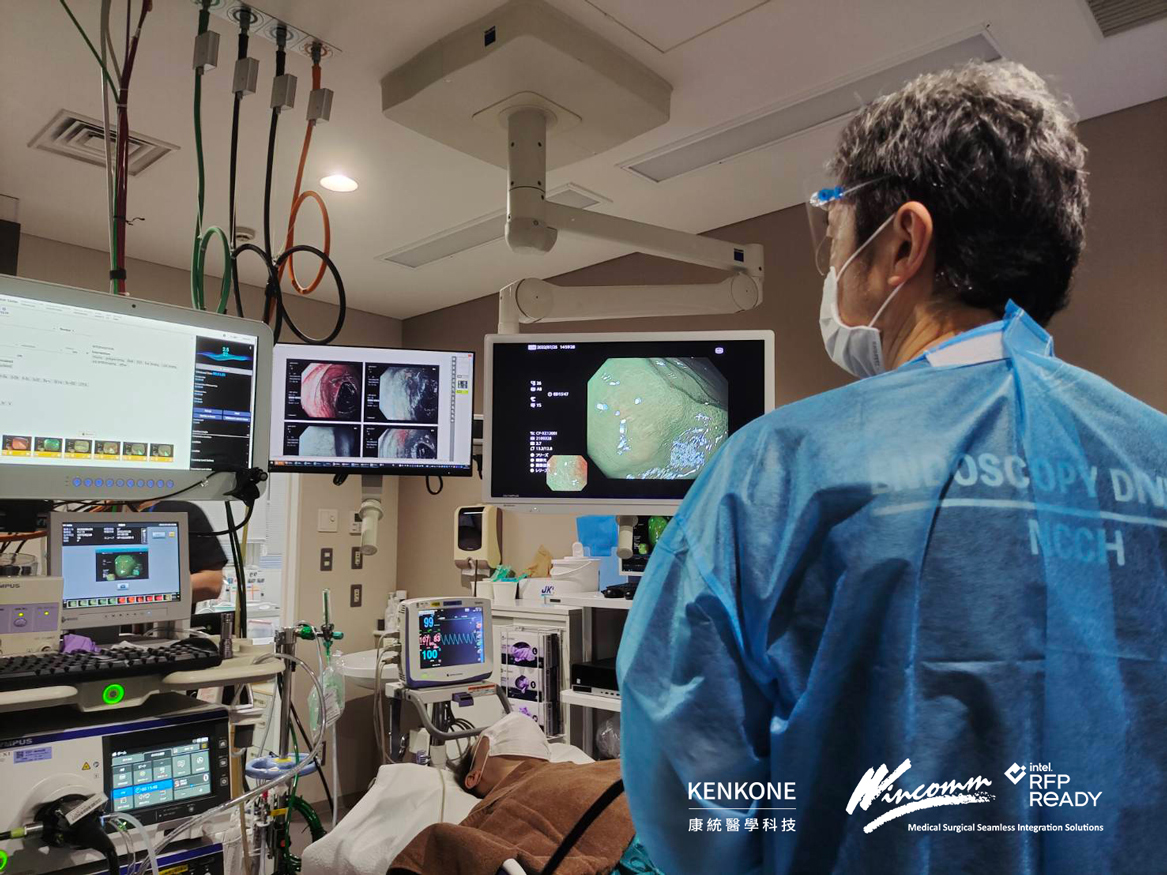 Figure 1 – Kenkone innovated EVAS® (Endoscopy Virtual Assistant System) and it has successfully installed in the hospitals.

After global pandemic, digital healthcare for remote service is turning to more important to impact the industry. Focus on develop innovative solutions that empowered by AIOT in medical industry, Imedtec now released Telehealth Solution integrated with Wincomm medical cart AIO pc series, which combines patient information, video and vital signs data into a single platform, making it easier to have virtual consultations with various specialists and to provide timely, specialized care to patients. This WMP-22P/24P series leveraged 12th Gen Intel® Core™ U series, i7/i5 15W, with fanless design, and featured three hot swappable batteries to support ward checking up to 8 hours for mobile medical cart applications. To integrate high resolution IP Cam, this telehealth solution with the powerful PC could effectively deliver real-time but high quality healthcare service to the patients and doctors.

Wincomm provides medical OR pc series, designed specialized for Operating Room at Hospital applications, a Computex Best Choice versus TW excellent Award winner at 2022. With patented antimicrobial touch control technology, it integrates an antibacterial aluminum housing in a beautiful design with a first-ever internal power supply to ensure safety throughout medical operations. Upgraded to the latest 12th Gen Intel® Core™ processor platforms, it would perfectly suit for versatile applications in the hospitals. Now it has installed in the hospitals, across Europe, US, and JP.

Welcome to visit Healthcare EXPO TW,Intel Booth L617a
About Wincomm
Wincomm is one of Taiwan's leading manufacturer of industrial computer and embedded computer products. Wincomm designs and develops all in one panel PC, large size all in one HMI system, rugged box PC and embedded software products for a broad range of medical and industrial applications. Wincomm aims to provide hardware and software integrated solutions for the most variant environments such as industrial automation, human machine interface control, infotainment kiosk, and medical computing system.



About Kenkone
KENKONE is a leading health tech company in medical virtual assistant. With technology of real-time AI dictation and interactive guidance, its virtual assistant-EVAS™ provides auditory and visual assistance to surgeons and nurses to make their life easier while ensuring precision diagnosis, accurate data entry and quality care for the patients.