Wincomm Launched 22"-24" Alder Lake Medical OR Panel PC WMP-22/24T-PIS Series - 1st Demo at Computex Taipei 2023
2023-05-15
 
Wincomm Launched 22"-24" Alder Lake Medical OR Panel PC WMP-22/24T-PIS Series



- 1st Demo at Computex Taipei 2023




Wincomm launched WMP-22T(-PIS)/24T(-PIS) series – designed specialized for Operating Room at Hospital applications. Equipped with an Intel® 12th Gen. Core™ i7/i5/i3/Celeron processor with 35W, fanless, front IP65 and rear side IP54 with unique I.O. cover, innovated dual video-in/out ports design, up to 250W power supply and one PCIex4 expansion slot to support medical image processing during operation, the WMP-22/24T(-PIS) series offered two sizes, 21.5" and 23.8", and passed medical latest certification (UL/cUL Safety V3.2) to suit for most operating room applications at hospitals. Moreover, extended by WMP-24M-PIS series, this series also support power supply inside to both sizes, 21.5" and 23.8", which is designed for operating room safety with a good ergonomics design.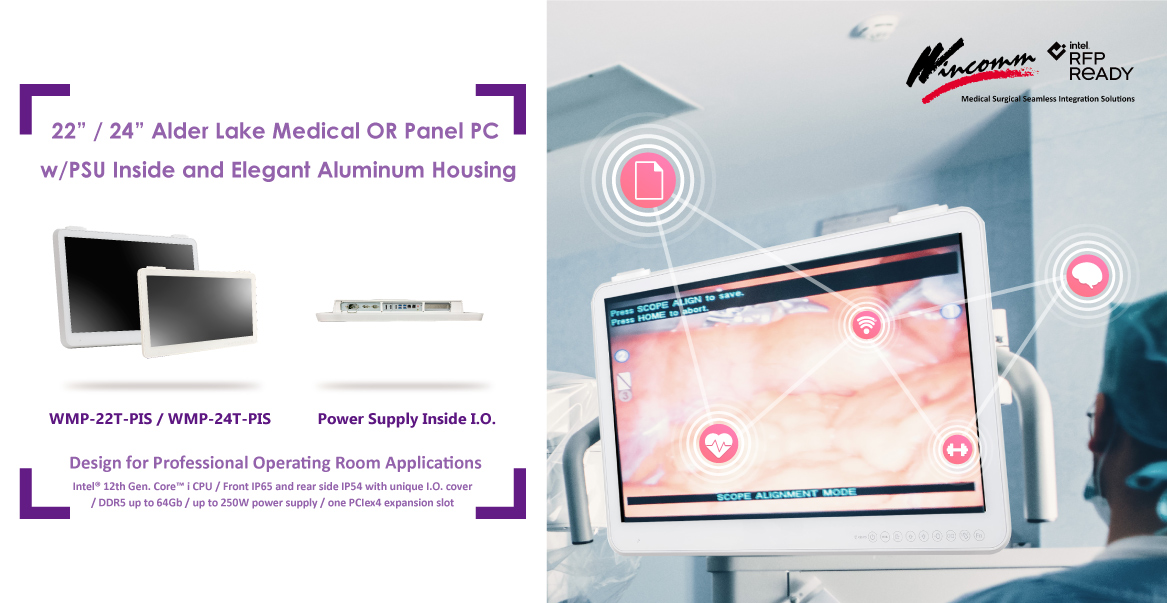 Fig1. Wincomm Alder Lake Medical Grade OR All In One PC WMP-22T-PIS/24T-PIS Series Designed for Operating Room Applications in the Hospital.

Optimizing Operating Room Safety by Unique Power Supply Inside
Continue the advantages of existing WMP-24M-PIS series, the WMP-22T-PIS/24T-PIS are equipped with not only the isolated I.O. interface but also unique power supply inside to avoid danger at operating room. Moreover, power supply inside design could optimize installation convenience from simple power cord plug with a good ergonomics design. On the other hand, the WMP-22T/24T with external power supply is equipped with embedded UPS battery for your selection to ensure the operating safety as well.






Fig2. The WMP-24T-PIS Series Designed with Power Supply Inside to Allow Direct AC Input and Easy to Installation for OR Setting.

Upgraded Performance for Better Healthcare Service
Offering with a choice of Intel 12th generation processor 35W, which could support 13th generation as well, either a 4.4GHz max. Core i5-12600HE (Passmark: 27739) or 4.5GHz max. Core i7-12800HE (Passmark: 29805), with dual channel DDR5 up to 64Gb, and Intel® Iris Xe Graphics, WMP-22T-PIS/24T-PIS series improved the performance significantly. The dual storage slots supported with defaulted M.2 NVMe PCIex4 for fast booting and one second 2.5" SSD/HDD slot for selection. With innovated intelligent i-control management design, it supports 35W processor and 1x PCIx4 (20W max.) expansion slot for video capture card under fanless design. The 21.5" and 23.8-inch LCD both upgraded to AHVA(=IPS) with better color shift performance and optional optical bonding or AG film selection to optimize the image quality. In addition, the WMP-22/24T(-PIS) series provides unique video-in by HDMI and video-out by up to three extended displays. In addition, it is built with optional DICOM part 14 solution for selection.

Visit Wincomm New Products at Computex Taipei 2023
In Computex Taipei 2023, Wincomm prepares the front tier products to release medical grade touch panel PC, medical grade box PC, industrial grade touch panel PC, stainless steel touch panel PC and modular panel PC series. To meet the digital transformation requirement, most factories and offices are turning from automation to intelligent operation, and thus it would need higher computing computing power, flexible I.O. combination, modular design to scale up easier, and hygienic control support. WMP-22T-PIS/WMP-24T-PIS will first demonstrate to the public at our booth, K1125a, during Computex Taipei 2023.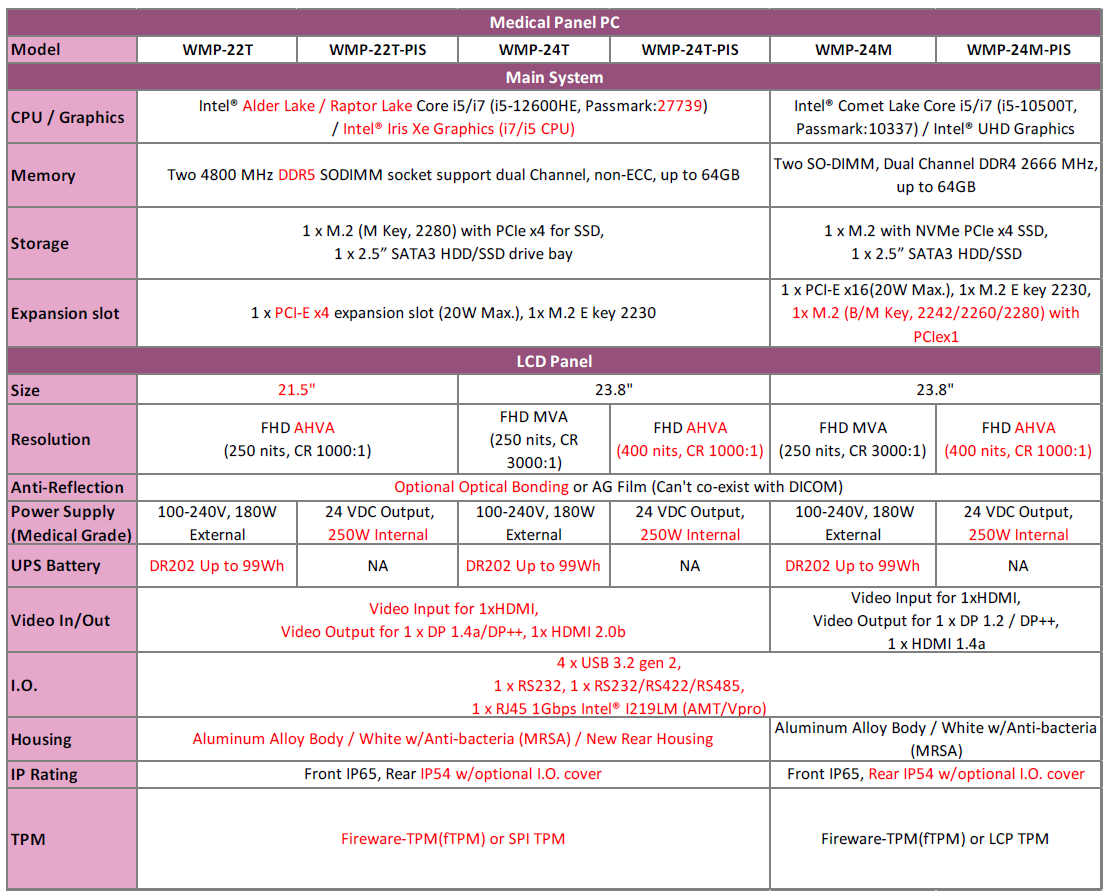 If you have any product or customization requirements, please contact Wincomm sales (mail: sales_support@wincomm.com.tw). For more product information, please visit the Wincomm website at http://www.wincomm.com.tw/
About Wincomm
Wincomm is one of Taiwan's leading manufacturer of industrial computer and embedded computer products. Wincomm designs and develops all in one panel PC, large size all in one HMI system, rugged box PC and embedded software products for a broad range of medical and industrial applications. Wincomm aims to provide hardware and software integrated solutions for the most variant environments such as industrial automation, human machine interface control, infotainment kiosk, and medical computing system.