Wincomm Launches WPC-767(F) Medical-Grade Edge AI Box PC for Hospital Applications
2021-10-12
 
 


Wincomm Launches WPC-767(F) Medical-Grade Edge AI Box PC for Hospital Applications
Wincomm is pleased to announce WPC-767(F) series – a medical-grade edge AI aimed at versatile hospital applications. Equipped with an 9th Gen Intel® Core™ i7i5/i3 processor with either 35W or 65W support and 2 x PCIe slots for integrating video or vision acceleration cards to enable edge data processing and analysis, the WPC-767(F) series owns good capability to scalable various hospital solutions. Facing the growing demand on AI assisted diagnostics, a powerful with flexible expansion on edge computing is predicted to shape the future of medical service, and WPC-767(F) series is designed to provide a cost-effective medical imaging inference system on the edge to scale up all kinds of applications in hospital.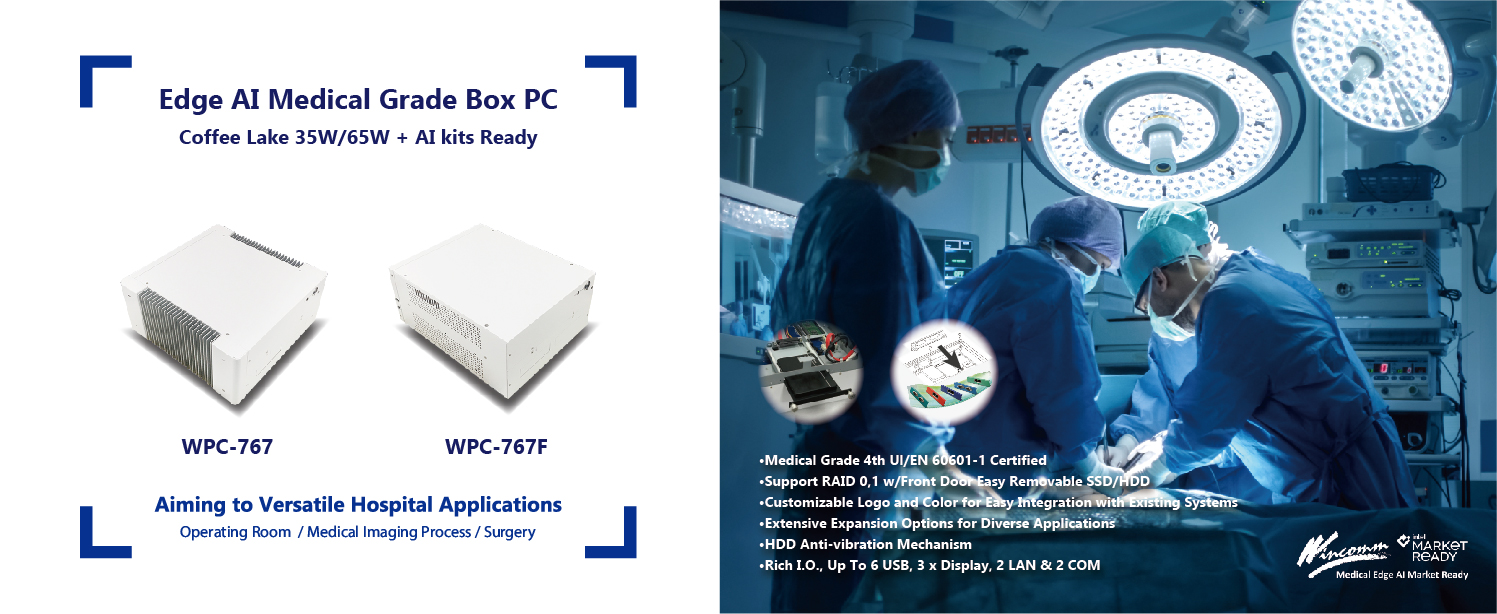 Fig1. Wincomm Coffee Lake Medical Grade Box PC WPC-767/767F Released for Edge AI Computing to Support Various Medical Imaging Inference Applications.

Flexible Cover Easily Customization to Support Local Medical Equipment
The flexible design of the front cover allows the WPC-767(F) to be easily customized with a specific logo/color, on/off control button, expansion slot, or removable 2.5" SSD/HDD for a reduced time-to-market. Certified to the latest medical safety standards, the series can be deployed as an intelligent operating room solution, picture archiving and communication system (PACS), CT/MRI workstation, or hospital edge server.



Quality Assurance with Medical-Grade Certification
Compliant with the CE, FCC, VCCI Class B and IEC-60601-1-2 regulations for medical equipment, WPC-767(F) is a medical-grade edge server designed to provide a cost-effective server solution for a wide range of hospital applications. The WPC-767(F) with a plant front cover prevents the accumulation of dust and foreign contaminants to ensure effective hygiene and infection control for medical applications.

Extensive Expansion Options to Support Diverse Applications
The WPC-767(F) series is equipped with 2 x PCIe expansion slots for integrating diverse add-on cards, such as graphics card, video capture cards, and LAN cards. This allows easy and rapid platform development and expansion according to specific application requirements. For example, with the inclusion of a video capture card and a graphics card, WPC-767(F) series can be deployed for AI-assisted diagnosis of endoscopic images. Moreover, the WPC-767(F) series features a medical-grade 180-W power supply to provide sufficient power to support any additional add-on cards.


Rich I.O. Design for More Options at Diverse OR Solutions
WPC-767(F) series features a rich I.O., including 1 x Equipotential terminal pin (for grounding), 3 for display output, VGA, DVI-D, DP respectively, 2 x COM (RS-232/422/485 and RI/5V/12V), 2 x RJ45 LAN, 4 x USB3.0, 2 x USB2.0, and 1 x Audio Jacks (Line in, Line out & Mic in). With abundant I.O. and Wincomm unique engineering service, this series provides the application ready design for edge server requirement making it economical to hospital information system, operating room, PACS and various diagnostic solutions.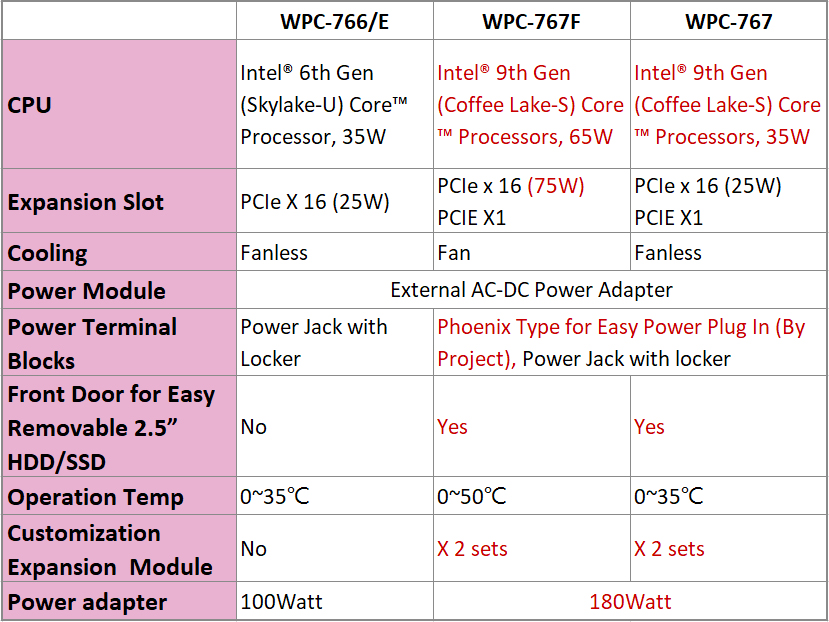 Everything, from the Mainboard, BIOS, driver to the mechanical design was designed by Wincomm. Special customer requirements can be fully supported with a long-term supply policy. If you have any product or customization requirements, please contact Wincomm sales (mail: sales_support@wincomm.com.tw). For more product information, please visit the Wincomm website at https://www.wincommusa.com/

About Wincomm
Wincomm is one of Taiwan's leading manufacturer of industrial computer and embedded computer products. Wincomm designs and develops all in one panel PC, large size all in one digital signage system, rugged box PC and embedded software products for a broad range of industries and applications. Wincomm aims to provide hardware and software integrated solutions for the most variant environments such as industrial automation/ human machine interface control, digital signage / infotainment Kiosk, and medical computing.