Wincomm Announced Leading Performance Point of Care AIO PC WMP-24MD/ND Series
2022-06-16
 
 Wincomm Announced Leading Performance Point of Care AIO PC WMP-24MD/ND Series


- Upgraded to Intel 10th Gen. CPU and Passed MDR (2017/745)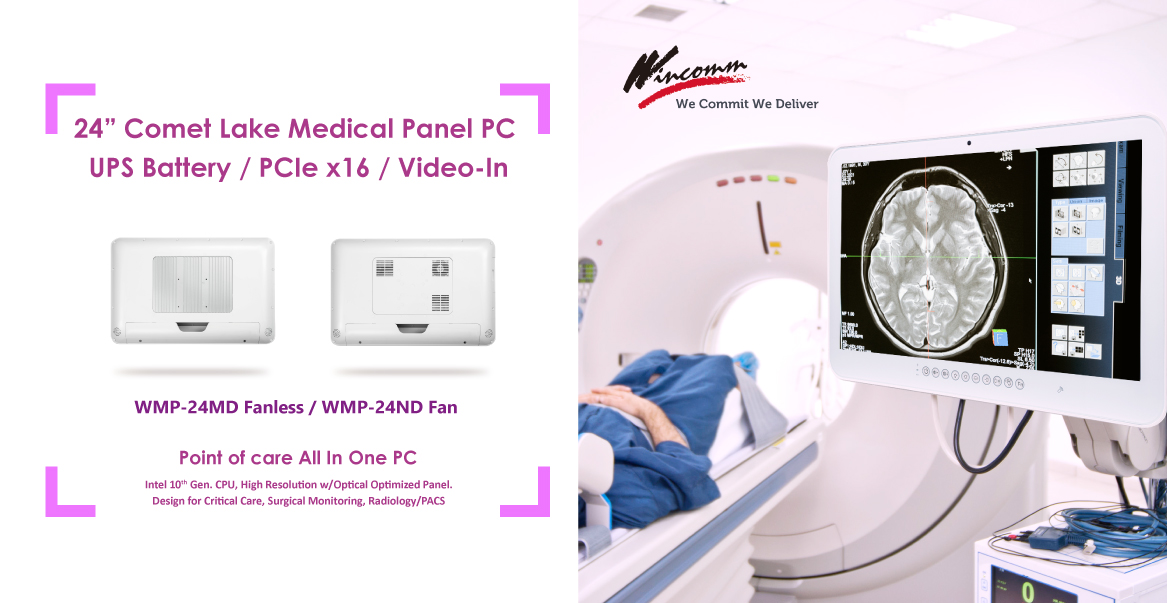 Figure 1: Wincomm Upgrade POC AIO PC to Comet Lake CPU & Passed MDR – WMP-24MD/ 24ND



Wincomm announced new point of care medical all in one panel PC, WMP-24MD/24ND series, this series is upgraded from the WMP-24C/24F mechanical design. Equipped with Intel® 10th Gen., Comet Lake Core i5-10500TE/i7-10700TE, it could support a 16 percent overall performance improvement compared with Whiskey Lake CPU. Besides, it supports Intel's Adaptix technology, that you'll see less of a choppy up-down toggle between turbo mode and a more normal clock speed, and a longer period of improved performance for prolonged workloads. With 23.8-inch touch screen, dual storage, 1x M.2 NVMe SSD, 1x 2.5" SSD/HDD, and 1x PCIex16 for expansion card, 1x M.2 E Key for Wifi with Bluetooth, up to 4 USB 3.2 Gen II, 2 COM, dual LAN, 1x 1Gbps, 1 x 2.5Gbps, dual display support with HDMI/DP, new video-in HDMI interface for easier RGB color adjustment by OSD. The WMP-24MD supports PCIex16 expansion card up to 20watts under fanless design, and up to 60 watts for WMP-24ND under smart fan design. Passed with the latest EMC and Safety certifications include medical MDR (2017/745), EN/UL(60601-1:2012, V3.1)/cUL60601-1:2014 (V3.1), FCC/CE(60601-1-2: 2015(V4.0)/VCCI Class B, it is ready to be used in all kinds of hospital applications.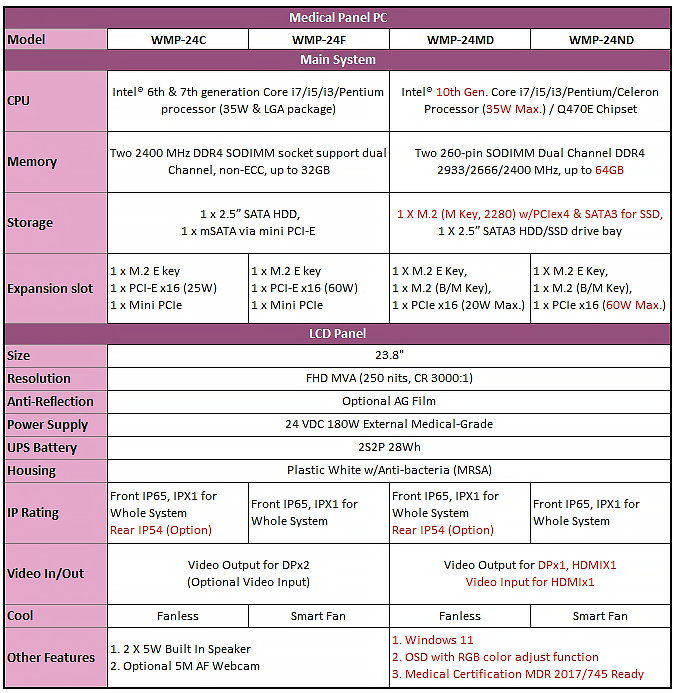 Everything, from the Mainboard, BIOS, driver to the mechanical design was designed by Wincomm. Special customer requirements can be fully supported with a long-term supply policy. If you have any product or customization requirements, please contact Wincomm sales (sales_support@wincomm.com.tw). For more product information, please visit the Wincomm website at http://www.wincommusa.com/

About Wincomm
Wincomm is one of Taiwan's leading manufacturer of industrial computer and embedded computer products. Wincomm designs and develops all in one panel PC, large size all in one digital signage system, rugged box PC and embedded software products for a broad range of industries and applications. Wincomm aims to provide hardware and software integrated solutions for the most variant environments such as industrial automation/ human machine interface control, digital signage / infotainment Kiosk, and medical computing.